About Me
Welcome to my website
A little bit about me...
With a husband and two young children it can get pretty busy.  I created this site to give you some ideas for kids parties, dinner parties or picnics - my kids love picnics.
Working on this site is a great reminder to get together with friends and family, it's amazing how quick the weeks and months go when you have kids, school, shopping, housework (oh and husbands!).
My favourite night in so far has been our Cheese, Wine and Canvas night. It was great to see how creative everyone can be.
Please have a look around and if you have something you would like to see on this site or something you would like to contribute please send me a comment via my Contact page.
I aim to update the site often so please come back soon.
Thanks for visiting and don't forget to Party!



PS  If you're wondering how you can have a website like this one and make some money in your spare time, click on the image below to find out.

Disclaimer: If you make a purchase via a link on this page, I may earn a small commission on the transaction - at no added cost to you. Thank you!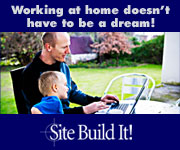 My other site is Organic Veggie Patch - please visit if you'd like some information on getting your organic veggie garden started.